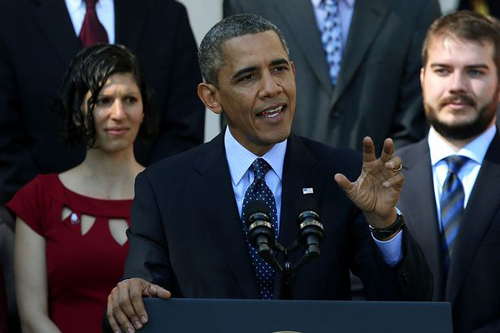 Reported by New York daily news, President Barack Obama during his speech on instituting the health reforms and how the health care sector id deviated from their responsibility in serving people.
A pregnant lady standing at his back was about to faint.President Obama noticed her condition and made a deliberate effort to save her from falling.
Emphasizing greatly on the importance of health care reforms in his interminable speech he got aware of a kerfuffle at his back.
At the start of the speech, MS Allison was attentively listening to Barack Obama But all of a sudden the lady began blinking her eyes several times and was kind of dozing off.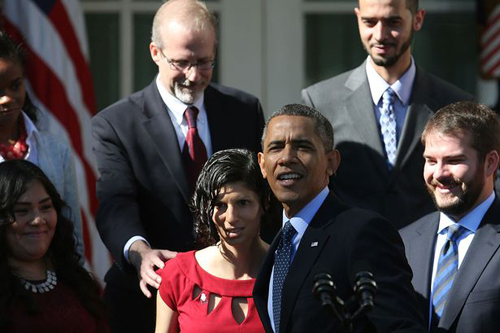 The president Barack Obama made a fast heroic move by saying, "I gotcha, you're okay".
The president ended up by saying "this happens when i talk too long."This attempts to lead in rousing of applause from the spectators in the respect of the US president.
It is also reported that Mill Allison is a diabetic patient and suddenly she felt as if she was about to drain out. Later, she tweeted barrack Obama for helping her. I'm ok world – just got a little lightheaded. Thanks, for catching me,said by Mill Allison.