The producers of Alec Baldwin's film Rust have refuted an official assessment that said they were unconcerned about gun safety prior to a tragic on-set shooting.
Last October, a gun held by Baldwin fired, killing the film's cinematographer and injuring the director.
Rust Movie Productions was fined the maximum amount by the New Mexico Environment Department last month for "serious and willful" failures.
The corporation, however, claims to have "enforced all applicable safety protocols."
The company also stated in legal documents filed to oppose the authority's findings that it "did not 'wilfully' violate any safety protocol."
Assistant directors were directed to hold safety sessions on days when firearms were utilized, and any actors handling guns received adequate training, according to the report.
According to the documents, such a meeting took place the morning of the shooting that killed Halyna Hutchins and injured Joel Souza.
Baldwin, a producer, and star of the film has stated that he believed the gun did not contain live ammunition and that he did not pull the trigger, but that it did fire when he cocked it during rehearsals.
He claimed that the report from the New Mexico Environment Department (NMED) "exonerated" him and stated that his role as co-producer "was limited to approving script changes and creative casting."
After investigating the incident, the organization fined Rust Movie Productions $136,793 (£105,000).
Now, the production company has argued that it was not responsible for supervising the film set, "much less for supervising specific protocols such as the maintenance and loading of weapons".
It said: "The law properly permits producers to delegate such critical functions as firearm safety to experts in that field and does not place such responsibility on producers whose expertise is in arranging to finance and contracting for the logistics of filming."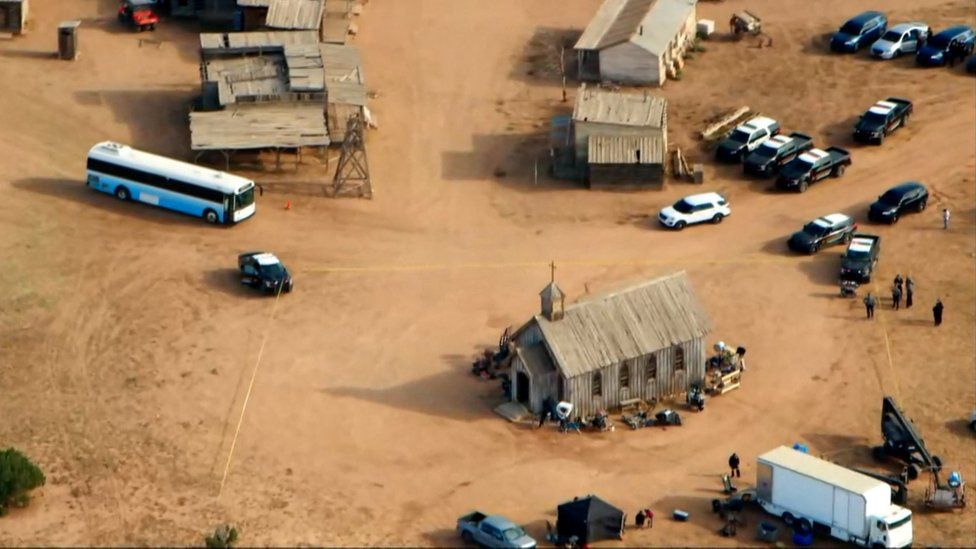 As per BBC, it also stated that past blank-round discharges on set had been "properly addressed," including with cast and crew safety briefings, and had not violated firearm safety regulations.
Hannah Gutierrez-Reed, the film's armorer, was not "overburdened" by her employment as a props assistant, according to the studio.
Her duties as an armorer "always took precedence," according to the report, and she "didn't do her job properly" despite having enough time to inspect the ammunition.
Lawyers for Gutierrez Reed said the NMED report showed she was "not provided adequate time or resources to conduct her job effectively, despite her voiced concerns".
They stated the body "also determined that production failed to call Hannah in to perform her armorer duties and inspect the firearm right before its use in the impromptu scene with Baldwin".
They added: "As we have stated before, had anyone from a production called Hannah back into the church before the scene to consult with her, this tragedy would have been prevented."