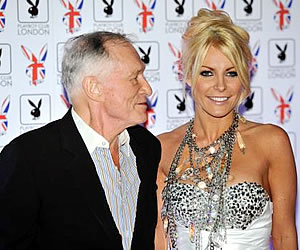 Though the relation was over months ago but it seems that story is not ended yet for Hugh Hefner and Crystal Harris.
Reportedly, Hugh Hefner and Crystal Harris are now locked over a dogfight these days. According to Hugh Hefner, Crystal Harris gave him the dog Charlie but now wants it back. Whereas after the break up, she walked away with diamond ring given by Hugh Hefner. "The puppy's valuable, but not $100,000 worth", adds Hugh Hefner.
Let's see what they derive from this fight!!